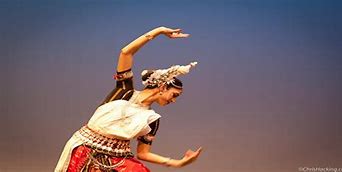 As India's economic might increases, there will be a shift in India's approach to issues being faced in foreign countries, by ethno-Indian and other groups that India believes comes under its area of interest. More importantly, groups that Indias voting population believes comes under India's area of interest.  
In Aug 1972, Idi Amin decided to expel Indians and other South Asians from Uganda. A weak and fragile Indian government could not do much, except show its anger. An interesting discussion on the same here: What should have been India's response, if any, to the expulsion of Asians (significant part being Indians) by Idi Amin? – Quora
50 years later, this is what Indian diaspora across the world looks like:
NRIs-and-PIOs_1.pdf (mea.gov.in)
The territorial distribution (cartogram) of the Indian diaspora… | Download Scientific Diagram (researchgate.net)
Such a huge diaspora means that Indians and ethnic Indians are everywhere – leading to increased exposure to both conflicts as well as crises. Both of which were in evidence over the past few years.
A consequence of this was visible during the large-scale evacuation efforts India made to evacuate its citizens back to its homeland during the Covid pandemic and subsequent Ukraine war.
COVID-19 pandemic in India – Wikipedia
Operation Ganga: How India Evacuated Over 18,000 Citizens from War-Torn Ukraine (news18.com)
An example of localized conflict affecting ethnic Indians was seen in the South Africa riots of 2021 2021 South African unrest – Wikipedia Indian govt came under pressure from its own population to intervene. And it did India reaches out to South Africa amid unrest | Deccan Herald
When a country develops the capability to influence events overseas, affecting populations that the citizens identify with, its government can come under tremendous pressure to act, especially in democracies.
And, that's what we have seen in the past and that's what we have started seeing in India, where the citizens now believe that the country is capable of intervening, unlike 50 years ago with Idi Amin.
Right now, the country is spending immense blood and treasure to evacuate its citizens. But, a time will come, when the prevailing government may decide that it's just more economical to send India's own security forces to protect the interests of ethnic Indians.
And India will probably end up having its own expeditionary forces or marines. 20 years from now, we might have a floating garrison of CAPF forces, outside the harbor of a foreign country, ensuring the safety and security of people Indians identify as their own
One of the arguments can be made, as to what India considers to be its area of interest. When the anti-hindu riots flared up in Leicester recently, an interesting twitter thread between Dr Ian Hall and Rishap Vats demonstrates this (1) Rishap Vats on Twitter: "@DrIanHall Professor, how is that comaprable to this situation here? Do you think raising an objection here is the same as what the Chinese government does? https://t.co/sonLd2ybsr" / Twitter
One basis of this can be the OCI card holder status. India currently has more than 6 million OCI card holder's and those can be considered under the protection of India.
One should not ignore India's post independence expeditionary adventure with IPKF in Sri Lanka but that's a topic for another day